A
Trusted

Financial Advisor In Palatine Since 1994
Unlock Your

Financial

Potential.

"Creating a financial plan is easy; Executing investment trading to implement the plan is difficult. Execution is what we do at Locke Investment Management."

- Alan Locke, Founder
Financial Advisor
Palatine IL
What Does a Financial Advisor Do?
A financial advisor is like a guide who helps you navigate the complex world of money management. They help you understand and make decisions about things like investing, insurance, and planning for retirement. Imagine you're on a journey to a place you've never been before. You have a map, but it's in a language you don't understand. That's where a financial advisor comes in. They read the map for you, explain the different routes you can take, and help you choose the best one based on your goals, whether that's saving for a house, planning for your children's education, or ensuring you have enough money for a comfortable retirement.
A financial advisor also keep an eye on changes in the financial landscape and adjust your plan as needed. So, in simple terms, a financial advisor is your personal guide to managing your money and achieving your financial goals.
Do You Need a Financial Advisor?
Investing is a complex process that requires time, research, and knowledge. Many individuals who try to manage their investments themselves often let their emotions influence their decisions instead of analysis, leading to costly mistakes such as selling at the wrong times. This is where a financial advisor can help.
A financial advisor is a professional who assists clients in managing their finances. A good financial advisor will have a deep understanding of financial markets, investment strategies, and the various financial products available. They use this knowledge to provide advice tailored to their clients' specific needs and goals.
So, whether you're a seasoned investor or just starting out, a financial advisor can be a valuable partner in your wealth creation journey, helping you navigate the complexities of the financial world and make informed decisions about your money.
How To Choose a Financial Advisor
Choosing a good financial advisor is like finding the right partner for a long journey. You want someone who understands your needs, shares your goals, and has the skills to help you reach them. Start by looking for a financial advisor who is certified, as this means they have met certain education and experience requirements.
You should also consider the cost of a financial advisor and understand their fee structure. Some advisors charge a flat fee, while others take a percentage of the assets they manage
Lastly, you should feel comfortable discussing your financial situation with your financial advisor. If something doesn't feel right, it's okay to keep looking. Remember, this is your financial future at stake, so take the time to find the right financial advisor for you.
Why
Trust Us?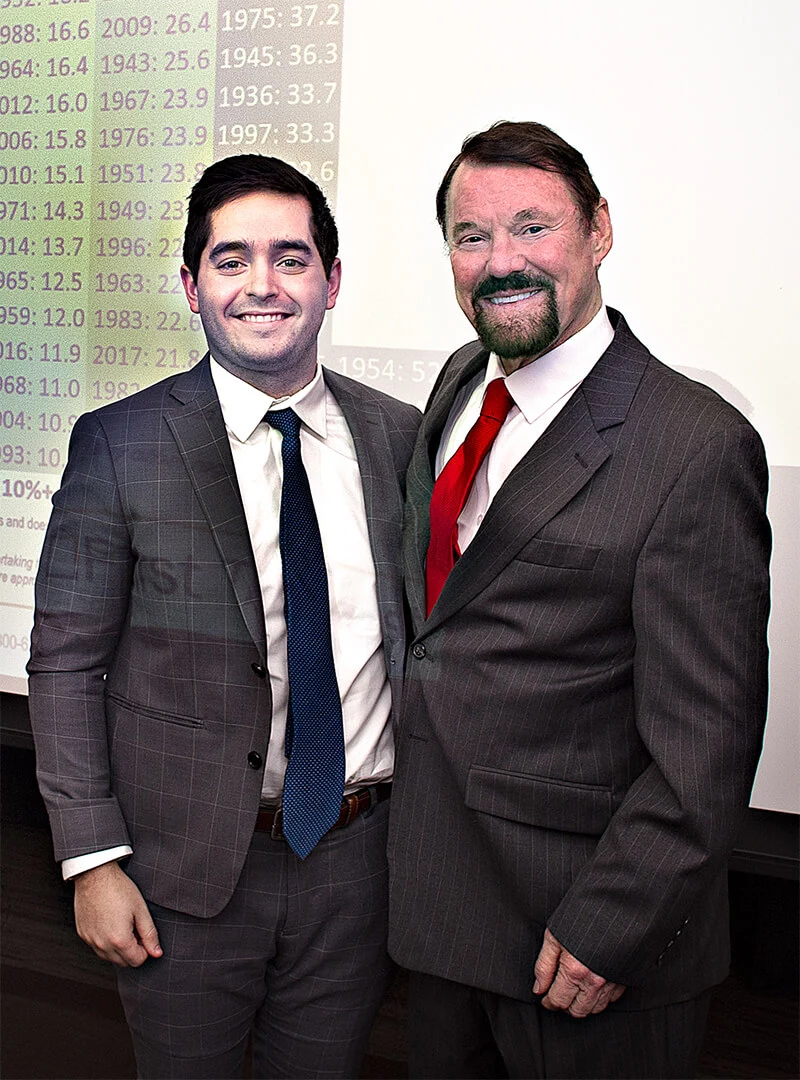 Locke Investment Management, formerly Locke Financial Services, has been a trusted financial advisor firm in Palatine since 1994. The core of who we are is rooted in loyalty and trust. Without trust, it is impossible for us to grow a lifelong relationship with our customers. This layer of trust is what helps make us different. For all different types of investors, our goal is to support, educate and nurture lasting relationships.
We pride ourselves on our rigorous investment process and continuous engagement with our clients. We are always on top of your investments, making adjustments as market conditions change. Our proactive approach sets us apart from traditional asset allocators.
We have a long history of supporting our clients and helping manage investments that will fund their future. We value a collaborative process where the foundation is built upon honesty and transparency. Unlike a lot of financial advisors, we do not sell commission-based products. There can be moral hazards associated with commission products.
We are fiduciaries and are required to put the client's interests before our own. Due to our fiduciary standards, we only charge a monthly fee that is based on how much a client had in assets with us. This basically means that we make more money when you make money, aligning our interests.
Our
Process
Step 1:
Discovering You
Before we jump straight into investing, it is important for us to understand each other's goals and aspirations.
By completing a quick questionnaire, we will be able to get a feeling for your investment experience and risk tolerance.
After this initial discovery period, it is time for our professional relationship to officially begin.
Step 2: Investing for You
After the discovery period, we now plan out what specific investments will fit within your portfolio and how we can better optimize our investments to meet your goals.
Connecting your goals to our models is the next step in unlocking your financial potential.
Step 3: Implementation
In this step, we chose the specific investments that fit your risk tolerance and goals.
There are a variety of different tactical options we can choose from, whether that is fixed income focused for older retired clients or a more growth-oriented plan for younger clients.
We will help you choose a good fit of fixed income and equities that we believe will give you the best chance of meeting your goal.
Step 4: Execution
After you are invested, the next thing we do is hold true to the plan that we created and be patient.
Investing is a long process and requires years of managed market exposure to really pay off.
While you're invested, it is our job to make sure your positions always match your current goals.
We also remain tactical and will reposition your investments, if we feel that strategic movement is required.
Frequently Asked Questions
Yes, Locke Investment Management in Palatine, IL is a registered investment advisory firm, which means that we are held to a fiduciary standard. Being a fiduciary means that we are required to place our clients interests above our own. A fiduciary standard is a higher standard that that of the suitability used by most brokers.

What Is Your Investment Approach?

By completing an investment questionnaire, we will discuss your experiences in investing and your objectives. From our conversation and the results of your questionnaire, we will have a good handle of what your investment goals are. Buying a summer home, saving for retirement, or setting up a college fund are things that we can plan for. We'll also learn your tolerance for risk and will take all of those factors into consideration and invest using models that fit your profile and objectives. Typically, we invest for the long-term and use conservative investments that are well diversified.

We specialize in working with middle class families saving for retirement, college or that summer home.
People in transitions:

Maybe you worked for a large company and got laid off early and your 401k needs managing.
Maybe you're leaving your job to start up your own business.
People with job changes.
People who have inherited a large chunk of money that needs to be invested.

Companies:

We also specialize in companies with 50 or less employees who are looking to set up 401K plans.
We can work with any business but specialize in services-based companies.
Companies that have a 401k program established and are looking for a fiduciary to take on the fiduciary liability and to manage it.

How Much Contact Should We Expect With You?

After our initial consultation, you should expect to meet with us annually while we personally discuss your current financial situation, assess any changes and then review your portfolio of investment. Quarterly, you'll be mailed a portfolio summary with our handwritten notes on there so you can be sure we've closely reviewed them.

Every month you will receive a monthly newsletter on current financial trends and some information regarding our current investment stances.

We also show our appreciation for our clients with an annual outing. Sometimes we go to a concert, or a baseball game or meet up for a round of golf.

And of course, if you ever have any questions feel free to give us a call or email and we will be happy to assist.

We are fee only and normally charge a small annual fee based on assets managed. As a Fiduciary, our interests are aligned so that means if your assets go up, then our fees are larger. Along the same lines, if your assets go down, our fees goes down. This helps to continually hold us accountable, put your interests first and position us as ongoing partners while managing your assets.

What Are Your Qualifications?

After a successful financial management career, Mr. Locke founded Locke Investment Management, a registered investment advisory firm, in 1994. Alan Locke received his Bachelor of Science degree from Waterloo University, his Master of Business Administration from Clarkson University, and was awarded his Chartered Professional Accountant designation after completing coursework at McGill University in Montreal. In addition, he has received the Certified Financial Planning and Certified Senior Advisor designations. Mr. Locke has held director level positions in the Financial Planning Association of Illinois and was Chairman of the Schaumburg Roundtable.